WHY IS MY VEHICLE WRAP PEELING OFF?
After investing in a vehicle wrap, it can be frustrating when ou notice areas starting to peel off the vehicle. There are a couple of reasons why this may be happening, and it generally comes down to both installation preparation and vehicle maintenance.
Continue reading to learn how you can prevent peeling from happening on your new vehicle wrap.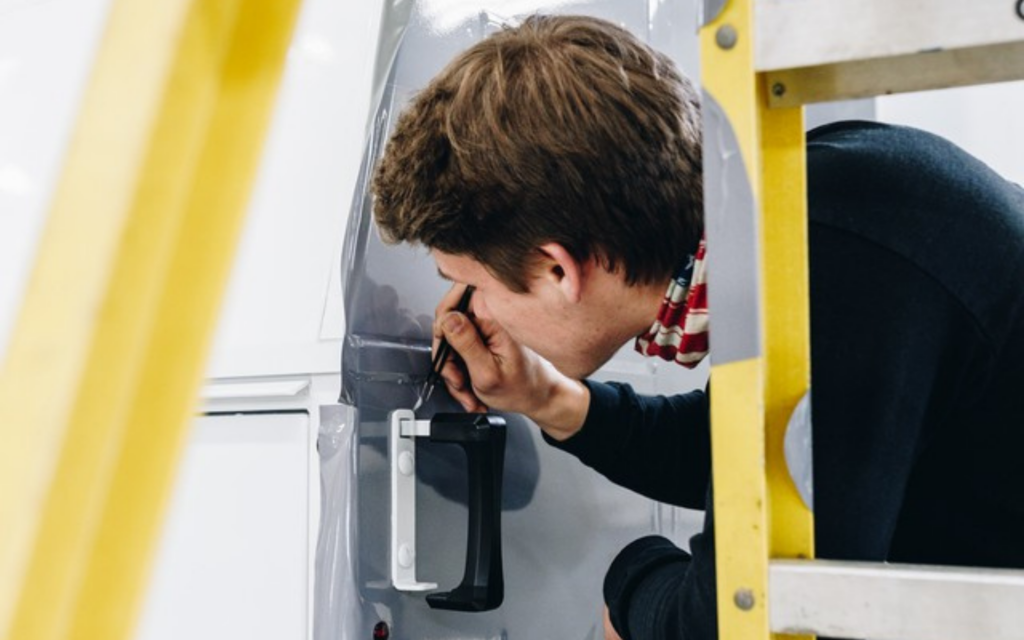 If neither the vehicle nor vinyl were prepped correctly by the individual who installed the wrap, a lift can occur in the vinyl and end up peeling off over time.
Installers should be inspecting the vehicle prior to vinyl installation to catch any damaged areas (including dents, scratches, and rust). They should also be cleaning off any dirt, dust, and other debris in order for the vinyl to properly adhere to the vehicle.
Installers should also wait to apply vinyl to a vehicle that has a coating of wax or has been freshly painted. The wax will not allow the vinyl to adhere, and a freshly-painted vehicle won't be cured completely and has the potential to damage a paint job after removal.
Our team inspects every vehicle that enters the shop very thoroughly to ensure a quality installation. If any issues arise with the vehicle body, you will be notified right away to find the right solution.
If a vehicle wrap is not maintained properly after installation, it is more likely the vinyl is to peel off or wear down over time. To learn more about how to take care of your vehicle, read this article: "How to Take Care of Your Wrapped Vehicle".
Here are the basics to remember:
Hand wash with a soft cloth – this will ensure no scratching of the vinyl surface and removes any dirt or dust that can get underneath it
Clean gas spills immediately – they can cause the wrap to dissolve in the area affected and can eventually cause peeling
Stay away from car washes or pressure washing – while they aren't the worst thing for your vehicle, they aren't recommended due to inconsistency with water pressure or cloth texture that can cause a lift in the vinyl
If you have any additional questions as to why your vehicle wrap is peeling off, connect with a representative here!