HOW TO TAKE CARE OF YOUR WRAPPED VEHICLE: CLEANING AND MAINTENANCE OF VEHICLE GRAPHICS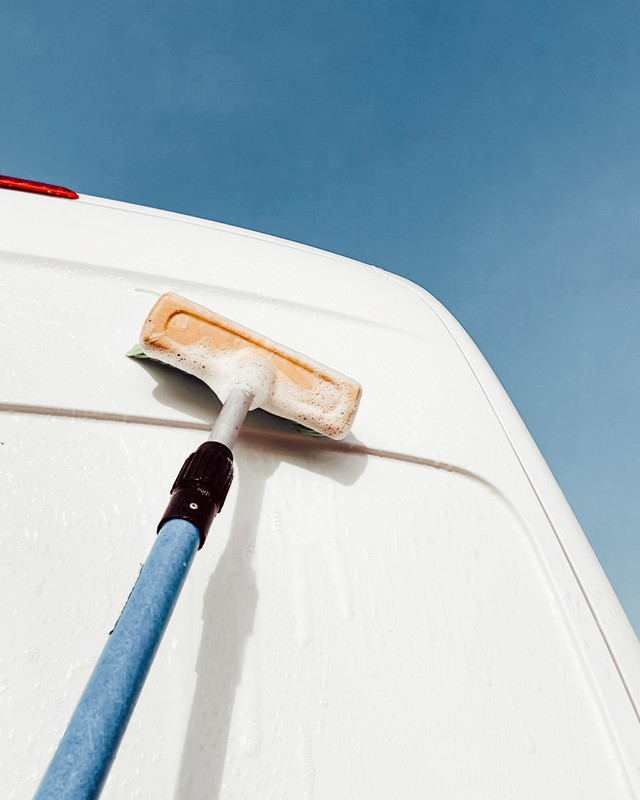 You did it! You decided to wrap or letter your vehicle and are ready to drive your brand out on the road. As excited as you may be to market your business in this way, you may also have some questions in regards to taking care of your vehicle graphics.
To maintain the integrity of a vehicle wrap, you need to take care of it properly. Keep reading for advice on taking care of your vehicle graphics in terms of cleaning and maintaining the vehicle.
When your vehicle with vinyl graphics needs to be cleaned, we highly recommend the handwashing method. If using car washes, make sure that they use soft cloths. Avoid brush or touch-less car washes because they can dull, scratch, or lift up edges of the vinyl.
Avoid pressure washing, when possible. If you must pressure wash your wrapped or lettered vehicle, make sure of the following:
Water pressure is below 2000 psi (14MPa)
Water temperature is below 180 degrees Fahrenheit (80 degrees Celsius)
Use a spray nozzle with a 40-degree wide-angle spray pattern
Keep at least 1 foot away from graphics and hold perpendicular (at 90 degrees) to surface
DIFFICULT RESIDUE
Soften any difficult residue (such as bug splatter, bird droppings, or soap) by soaking it for several minutes with very hot, soapy water. Do not use abrasive materials to remove the residue as they can scratch the film.
FUEL SPILLS
To avoid degrading the vinyl and adhesive, wipe off fuel spills immediately.
WAXING
Waxing your car like normal can add protection to the vinyl. However, you must not use any abrasive polishes or cutting compounds. Do not wax matte or texture vinyl.
SUN EXPOSURE
Vinyl graphics can be degraded by prolonged exposure to the sun. Areas of the vehicle that are more susceptible include the hood, trunk lid, and roof. Store the wrapped vehicle under a cover or in a garage whenever possible.
ONE WAY PERFORATED WINDOW VINYL
Never use an ice scraper on one-way vinyl.
Any other questions on how to maintain the quality of your wrap? Feel free to contact us!