3 FUN WAYS TO IMPLEMENT VINYL INTO YOUR BUSINESS RIGHT NOW
Have you ever wanted to incorporate vinyl graphics into your business but never knew where to start? With the endless options of use that vinyl has, the thought of using it may feel overwhelming.
Fear no longer! We will be sharing some fun and easy ways to bring vinyl into your business for more impactful branding and marketing.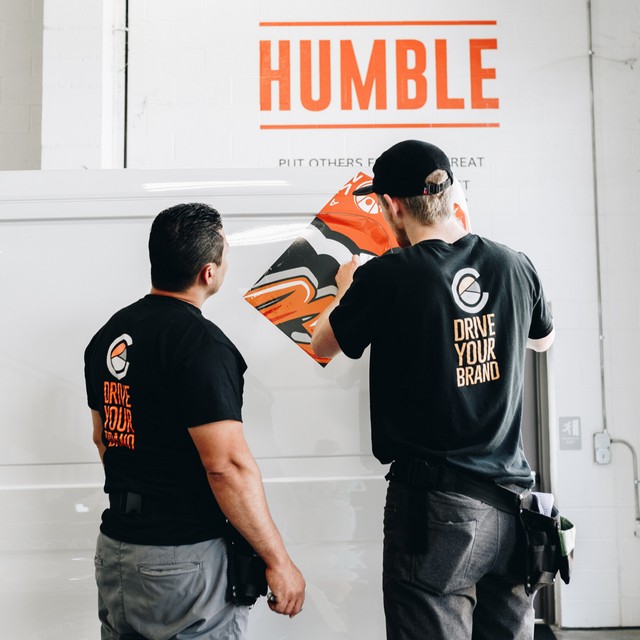 When using vinyl to its fullest potential, we need to look at the assets that we have. Here are 3 easy and fun ways to incorporate vinyl into your business!
VEHICLE WRAPS
Let's drive your brand! Vehicle graphics are not only cost-effective, but also have an incredible impact on consumers. Gaining thousands of impressions on the road, vehicle wraps are a great addition to your marketing strategy. 
Your commercial vehicle is a mobile billboard where you can communicate your message clearly and increase brand awareness.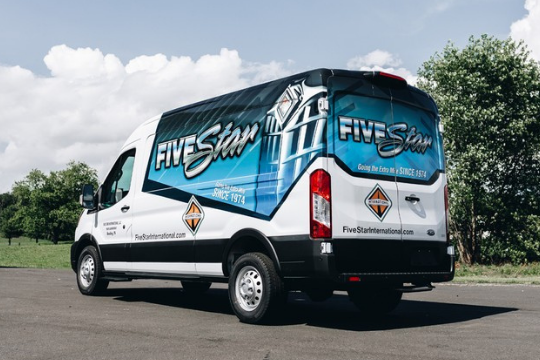 Learn more about how you can drive your brand and gain more impressions! Our team would love to serve you and get you noticed on the road.
WALL WRAPS
Do you have a blank wall that needs to share a message, but paint won't do the trick? Wall wraps are a great way to add visuals to your workspace in an impactful way.
A wall wrap is a graphic image or design that is printed onto vinyl and then installed onto a wall. With endless options of design, these wraps can transform an entire space that invites clients and team members into a fun and welcoming environment. Truth be told – they may never want to leave!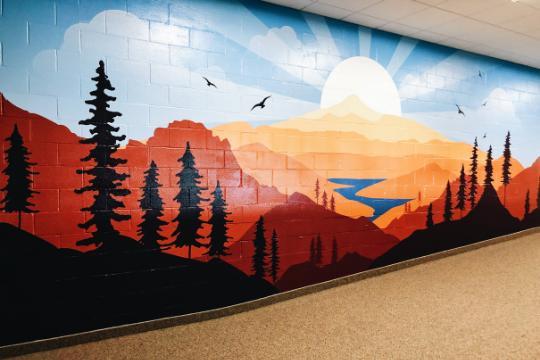 Having trouble determining what you would like to do with a wall wrap? Not only can wall wraps display your logo or brand, but they can also bring about awareness of your values, products, or campaigns. If you would like to change the wall wrap, you can remove and replace it with a new vinyl design!
Don't spend hours in tedious efforts painting a mural on a wall. A vinyl wall wrap is faster, easier, and can be even more impactful on your customers.
Learn more about how our team can install a beautiful wall wrap in your workspace! Click here to start your journey with us.
VINYL DECALS
Do you have smaller assets that you would like to use as promotional tools for your business? Decals are a great way to share your brand's message on various products.
Vinyl decals can be designed to a specific size and applied to clean, smooth surfaces. Not only can you install decals onto walls, windows, and floors, but you can also use them on stationery, drinkware, folders, and other promotional materials.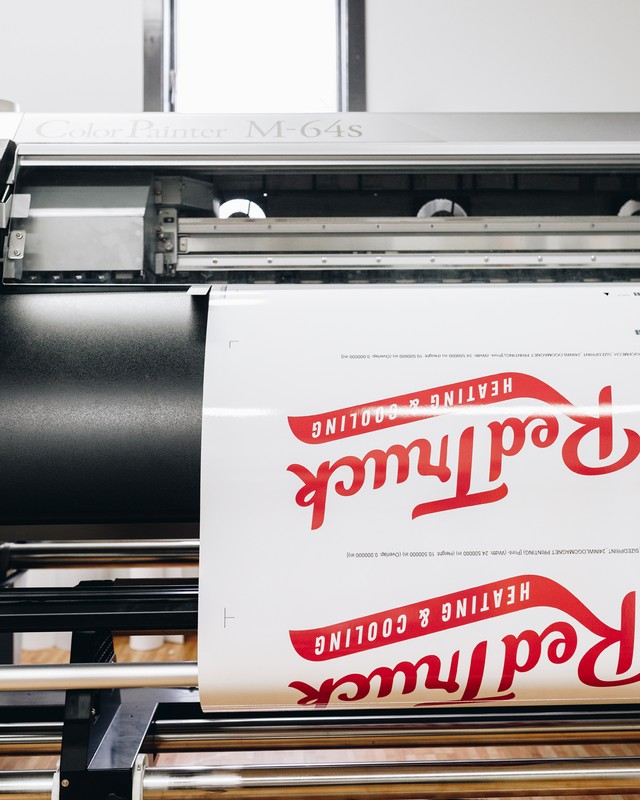 Decals are a great way to bring your brand with you to share your message everywhere you go! As your brand continues to grow and evolve, your advertising should as well. Vinyl decals make it easy to update a storefront sign, window lettering, and more! These graphics will create a lasting impression on customers as they enter and leave the front doors of your business.
Make your decals stand out among the rest! Connect with us today to learn how our team can create quality decals for you and your brand.
HOW CAN YOU BRING VINYL GRAPHICS INTO YOUR BUSINESS?
The answer is much simpler than you may have thought. Follow us to discover new ways to drive your brand with vinyl graphics!