WHAT DOES THE VEHICLE WRAP DESIGN PROCESS LOOK LIKE?
There is a strategy to designing vehicle graphics because the more impactful the design, the more likely a consumer is to recognize the brand in the future. Continue reading to learn more about the vehicle wrap design process.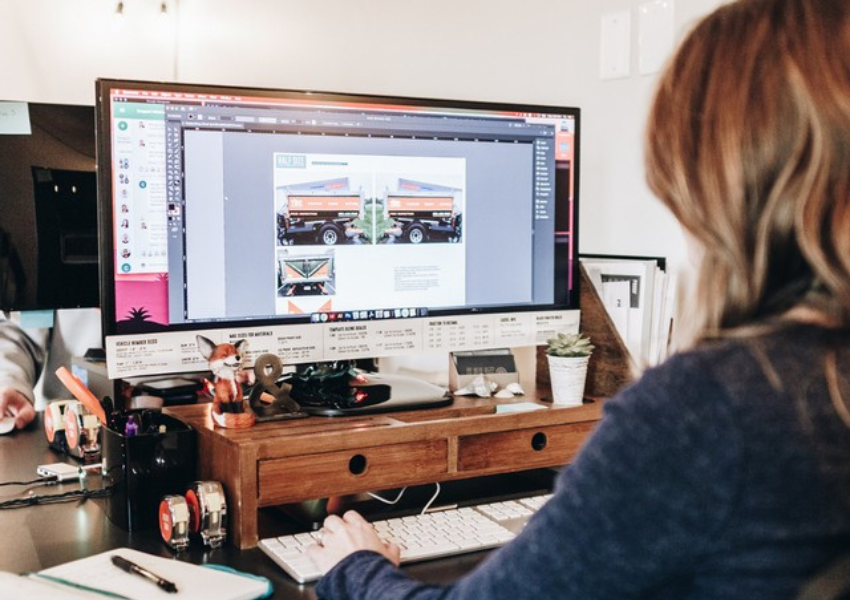 FUNDAMENTAL DESIGN PRINCIPLES
For every vehicle wrap, there are a few foundational principles to be considered in the design process.
IS THE BRAND APPROPRIATE FOR THE BUSINESS AND INDUSTRY?
It's important to understand the target industry and demographic when designing vehicle wraps. Be strategic in design placement, colors, and coverage.
IS THE LOGO SIMPLE ENOUGH TO WORK IN ALL SIZES?
Complexity of a design can negatively impact vehicle branding, as a vehicle wrap should be easy to read and recognized on the road. Too much information and design elements make it difficult to understand.
A commercial vehicle wrap should be distinctive and easy to remember to stand out among competitors. The design should not be similar to other brands and should be original.
RESEARCH INDUSTRY AND DEVELOP IDEAS
The creative process can come with creative block, so finding inspiration and different ideas during the initial brainstorming can be incredibly helpful. Looking at vehicle wraps from the same industry, checking out color palettes, and testing out different designs can set you up for success. At Cassel, we do a Creative Meeting with clients to understand their needs before starting any design work.
3. DRAFT OUT INITIAL DESIGNS
A design is mocked up on a vehicle template. If a template is not available for the specific vehicle, straight-on photos of all sides and vehicle measurements are needed to mock up the design. Remember, the design should be strategic and stand out among the competition.
4. FINALIZE OFFICIAL DESIGN DELIVER FINAL FILES TO CLIENT
A proof is created to show what can be expected in the final product. Once approved final files are set up for production.
When a proper process is in place, it can simplify designing a vehicle wrap. If you are looking for a vehicle design, connect with our team here.