CAN A VEHICLE WRAP DAMAGE PAINT?
One of the biggest fears of individuals who are looking to wrap their vehicle is that a vinyl wrap can damage the paint. We want to give you the details on how vinyl can both affect and protect the paint on your vehicle so you can make an informed decision about your wrap! 
We're here to debunk this myth, alleviate any fears, and get you prepared to drive your brand!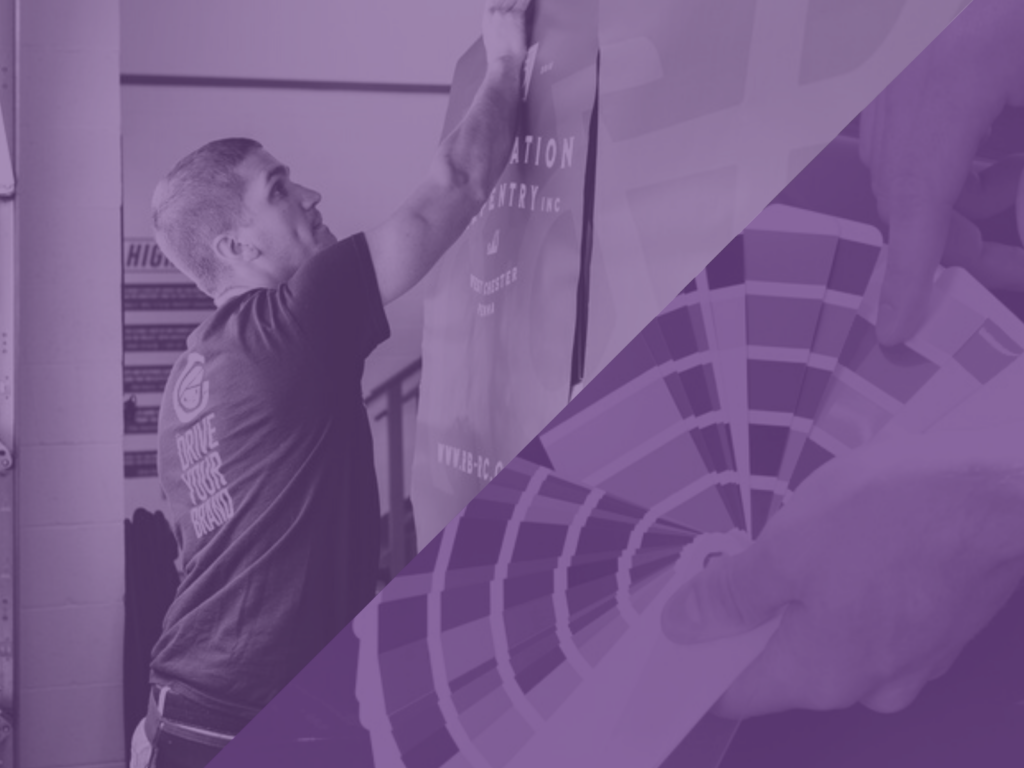 DEBUNKING THE MYTH
While some say that vinyl wraps damage the paint on your vehicle, it is actually the opposite. When installed properly by experienced installers, vehicle wraps are a great layer of protection for the paint from sun exposure and small debris.
Yes – vinyl has the potential to damage the paint underneath, but that can be prevented by proper installation, removal, and the length of time the graphic remains on the vehicle.
SET YOUR WRAP UP FOR SUCCESS
The first step of setting yourself and your wrap up for success is by being informed. We believe in the importance of creating expectations with our clients to see if a vinyl wrap is really the best decision for the vehicle. Our team make sure your vehicle is in proper condition for installation to ensure the integrity and durability of the wrap.
Here are some things to consider prior to wrapping your vehicle so your graphics can last:
Body Damage
Excessive UV or Chemical Exposure
Paint Quality
Ceramic Coatings
The state in which the vehicle is in will determine if vinyl will be able to adhere properly or hold up over time. A vinyl wrap should not be used to cover up paint or body damage. The vehicle's surface should be as flat and clean as possible in order for the vinyl to bond correctly. Be fully aware of the condition of the existing paint so there is no unexpected damage in the future.
PROPER INSTALLATION & REMOVAL
The beauty of a vehicle wrap – it protects your paint while advertising your brand. But, if installation isn't done properly, your strong asset can quickly turn into a headache.
Be sure that whoever is installing your vehicle wrap is a trained and experienced professional. They should know how to prep the vehicle prior to installation through careful cleaning techniques and body evaluation. If this is not done, the vehicle graphics will not be quality. There is a greater risk of damage during the installation and removal process if paint is already low-quality or damaged.
The vinyl material used can also affect the paint, so be sure to choose name brands like Avery and 3M who have a great reputation for durable, quality vinyl.
When removing a vehicle wrap, we recommend that the graphics are removed by the same company who installed them. Do not remove the wrap yourself, as that is a sure way to damage the paint underneath. Experienced professionals will use heat, solvent, and pulling techniques to achieve a smooth removal.
We have found that most paint damage is caused by the length of time the graphics were on the vehicle. Vehicle wraps tend to last between 5-7 years, and if they are removed in that period of time or earlier, they are unlikely to leave residue or peel paint off the vehicle. If the vehicle wrap was on the vehicle for more than 5 years, the removal process can be more difficult and costly. This set time given is great for companies because most likely the current vehicle design will no longer be consistent with the company's updated branding.
Maintenance of the wrap can also play a factor. If your wrap is not properly maintained over time through proper cleaning, the surface underneath the vinyl can be affected.
There are many preventative measures our team takes to make sure your vehicle wrap is quality and long-lasting. If you're ready to learn more and get ready to drive your brand, click here!