CAN A VEHICLE WRAP COVER BODY DAMAGE?
Inevitably, your vehicle will take some damage on the road. If you have paint scratches or dents on your vehicle, you may be left wondering how you're going to repair it to look good as new. What will do the trick – a new paint job, or a vehicle wrap?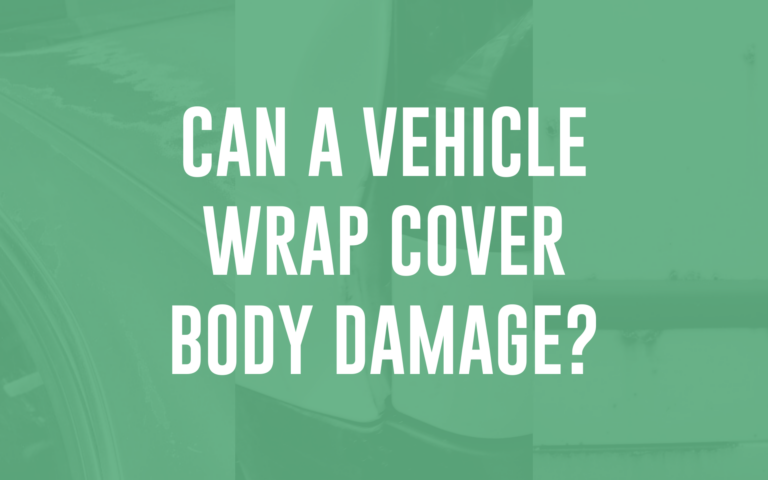 The quick answer: a vinyl wrap can cover up paint scratches and dents, but that doesn't mean it will make them disappear. Vinyl is naturally designed to adjust itself to the shape, contours, and edges of a vehicle. So, when there is a scratch or dent, the vinyl can actually accentuate the damage.
It is also important to note that the extent of the body damage can also affect the overall durability of the wrap. If there is peeling paint and other body damage, this can cause a lift in the vinyl which will decrease the longevity of the wrap. If there is rust, it is difficult for the vinyl to adhere to the surface. Any areas with rust should be prepped or primed in order for vinyl to stick.
We remind all of our clients that we are not a body shop and that more significant damage will need to be taken care of prior to wrapping the vehicle. More minor damage such as small paint scratches or dents are areas we can work with.
If you have any questions about whether or not a vehicle wrap is right for you, connect with us today!