WHAT IS THE DIFFERENCE BETWEEN REFLECTIVE AND METALLIC VINYL?
Reflective and Metallic vinyl are very popular amongst clients who want to achieve a certain finish for specific vehicles and signage. In what cases would you use reflective vinyl versus metallic vinyl? Keep reading to learn about the difference between these two and when you should use which.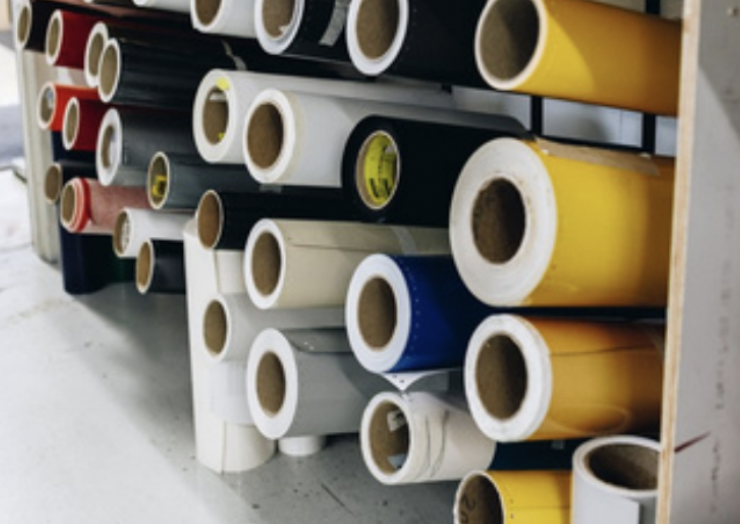 Reflective vinyl reflects back light when light is shown on it. This type of vinyl is used on emergency vehicles such as ambulances, police cars, and firetrucks as well as street signs. This material is infused with light-reflective plastic particles, allowing it to stand out in the day and night when it mirrors light.
Because of the capabilities of reflective vinyl, it is more expensive than regular vinyl.
Metallic vinyl is similar to reflective vinyl as it has plastic particles in the material, but its particles are much smaller. Because of this, metallic doesn't reflect much light and instead adds more of a shimmer effect to a graphic.
WHICH VINYL SHOULD YOU USE?
If you are wrapping an emergency vehicle (ambulance, fire truck, police car, etc) or important street signage, reflective vinyl will be your best option.
If you just wanted a shimmer effect to a wrap or graphic but didn't need light reflection, Metallic Vinyl is the way to go.
Ready to wrap your commercial vehicle but unsure where to start? Get connected with one of our representatives here.