HOW TO DESIGN EFFECTIVE FLEET GRAPHICS
Fleet graphics are a powerful way for businesses to market their brand while on the move. Whether you're operating a handful of delivery trucks or a large fleet of commercial vehicles, well-designed graphics will help you stand out from the competition and build recognition with customers. Here are some design tips to get you started.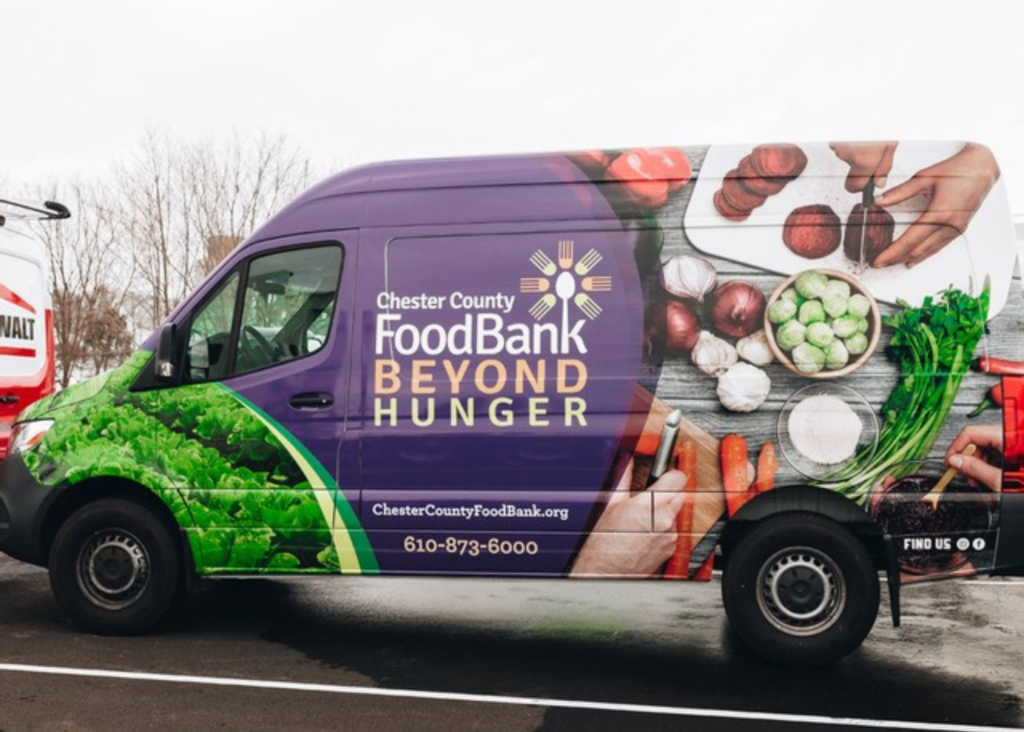 Vehicles are like moving targets – keeping the design simple allows others to quickly understand it. Your message should be clear and easy to understand at a glance. Avoid cluttering your design with too much text or graphics that don't add value. Choose a few key elements that represent your brand and make them the focal point of your design.
2. BE CONSISTENT WITH BRANDING
Brand recognition requires consistency, especially when designing fleet graphics. Uniformity in essentials such as logos, fonts, colors, and overall style keeps a brand cohesive. Consistency helps customers to identify company vehicles on the road more easily.
Think of fleet vehicles as moving billboards which means you must get your message across quickly and effectively. Your design must be easy to read from a distance. Choose fonts that are clear and easy to make out. Avoid using colors that blend together or create visual confusion. Consider the size of your graphics as well to balance visibility with a design that doesn't overwhelm your vehicle.
4. EMPHASIZE KEY INFORMATION
While you want to keep your design simple, help customers easily identify your business by emphasizing key information. Elements like your logo, web address, or tagline sum up what your business is all about. Consider the hierarchy, or order of importance, for these elements so that the most vital information stands out in the design.
5. CONSIDER THE VEHICLE'S SHAPE
While consistency in your design is important, vehicles vary in shape and size. Some vehicles, like full-size commercial vans, may have flatter surfaces that offer a larger canvas for a design. Others, like an SUV, may have less space and curved surfaces that require a more strategic approach. Consider how the design will wrap around the curves and edges of the vehicle. Using a template or photograph of the vehicle when designing can help you think through those areas to ensure it will look great when applied.
Designing effective fleet graphics takes careful consideration, but it's worth the effort when it comes to building your brand recognition. Keep these tips in mind and you'll be on your way to creating a design that makes a big impact on the road.