CAN FLEET WRAPS AND GRAPHICS BE REMOVED?
Fleet graphics and wraps are an effective and attention-grabbing way to advertise your brand, promote your company's image, and share important information with potential customers. But what happens when it's time to update your brand, sell the vehicle, or change the look of your fleet? Can those high-quality graphics and wraps be removed? The short answer is: Yes! In this blog post, we'll explore the process of removing fleet graphics, the benefits of doing so, and some tips to ensure successful removal.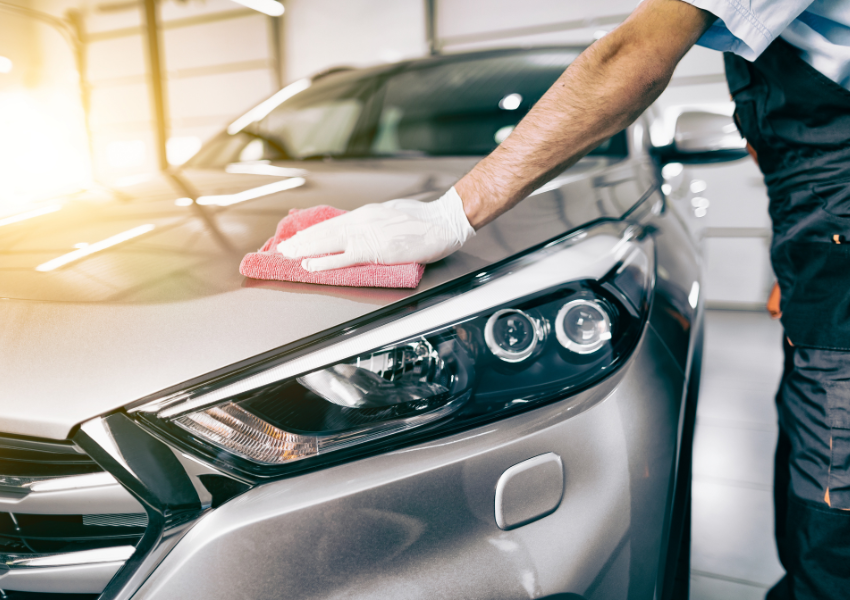 FLEET GRAPHIC REMOVAL: THE PROCESS
Removing fleet graphics is a delicate process that needs to be carried out by experienced professionals using the right tools and techniques. The steps typically include:
The first step in the removal process is to gently heat the surface using a heat gun or steam. This helps soften the adhesive used to bond the graphics to the vehicle's surface, making it easier to remove without causing damage.
2. PEELING AWAY THE GRAPHICS
Once heated, the graphics can be carefully peeled away from the surface, usually starting from one corner and working in small sections. Special tools, such as plastic razor blades, can be used to help lift the vinyl without scratching the vehicle's paint.
3. removing adhesive residue
After the graphics have been peeled away, there may be some adhesive residue left on the surface. This can be removed using an adhesive remover or a mild solvent, applied to a microfiber cloth or non-abrasive pad.
4. CLEANING AND POLISHING THE SURFACE
Once the adhesive residue has been removed, the surface should be cleaned and polished to restore its original shine and appearance. This can be done using regular car wash soap and water.
BENEFITS OF FLEET GRAPHIC REMOVAL
There are several benefits associated with removing fleet wraps, including:
1. PROTECTING YOUR INVESTMENT
Regularly updating your graphics helps maintain the value of your fleet. It not only keeps your vehicles looking clean and professional but also protects the paint underneath from wear and tear.
2. UPDATING YOUR BRANDING
Removing and replacing outdated graphics allows you to update your branding, ensuring that your vehicles accurately represent your company's image and values.
If you need to sell a vehicle from your fleet, removing the graphics can help boost its resale value by appealing to a broader range of potential buyers who may not be interested in acquiring a vehicle with someone else's branding.
TIPS FOR SUCCESSFUL FLEET GRAPHIC REMOVAL
To ensure a successful removal process, keep the following tips in mind:
1. ALWAYS WORK WITH EXPERIENCED PROFESSIONALS
Attempting to remove graphics without the proper tools or experience can damage your vehicles. Instead, entrust the job to a professional company that specializes in removals.
The removal process should be scheduled when your vehicle's paint is in good condition, as it will make the removal process easier and help avoid potential damage.
3. CONSIDER THE AGE OF THE GRAPHICS
Older graphics may be more difficult to remove due to weathering and aging of the adhesive. In such cases, extra care and time may be required to ensure a successful removal.
Fleet graphics and wraps are indeed removable, allowing you to update your branding, maintain your vehicles' appearance, and protect your investment. You can ensure your fleet remains up-to-date, professional, and visually appealing.