CHOOSING THE RIGHT FLEET GRAPHICS PROVIDER FOR YOUR BUSINESS
To maximize the impact of your fleet graphics, it's crucial to choose the right provider. With numerous options available, selecting the best fleet graphics company for your business can be a daunting task. Here are the essential considerations to help you make an informed decision.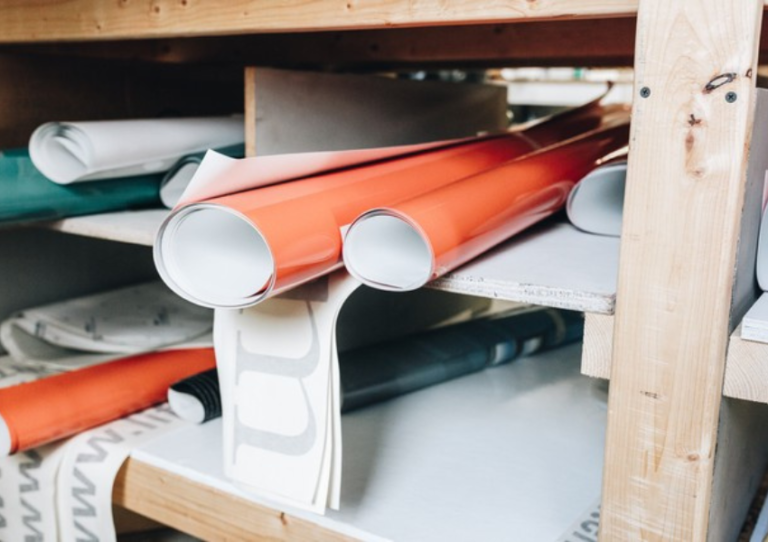 Before searching for a fleet graphics provider, evaluate your specific requirements. Consider factors such as the size of your fleet, the types of vehicles you have, your branding objectives, and the budget allocated for fleet graphics. Having a clear understanding of your needs will help you narrow down the options and find a provider that aligns with your business goals.
2. EXPERIENCE AND EXPERTISE
Look for a fleet graphics provider with a proven track record and extensive experience in the industry. A reputable provider will have a portfolio showcasing past projects, demonstrating their expertise in designing and installing high-quality graphics. Consider their experience working with businesses similar to your and their ability to create visually compelling designs that effectively convey your brand message.
3. IN-HOUSE GRAPHIC DESIGNERS AND DESIGN CUSTOMIZATION OPTIONS
One key aspect to consider is if the fleet graphics provider has in-house graphic designers. Having an in-house design team at a fleet graphics company is helpful since the designers are used to designing on three-dimensional surfaces, therefore being able to serve clients better with their vision. Working with a provider that has a dedicated design team allows for greater customization options and a more streamlined design process. In-house designers can work closely with you to understand your brand identity, colors, logos, and messaging, ensuring that your fleet graphics are tailor-made to represent your brand effectively.
4. QUALITY OF MATERIALS AND PRINTING
The durability and visual appeal of your fleet graphics depend on the quality of materials and printing techniques used. Inquire about the types of vinyl films they use, ensuring they offer durable options. Additionally, make sure they have quality printing technology that ensures vibrant and sharp graphics.
5. INSTALLATION EXPERTISE
Proper installation is critical to ensure a flawless and long-lasting fleet graphics application. Inquire about the installation process followed by the provider. Ideally, they should have experienced and trained installers who understand the intricacies of applying vinyl wraps to different vehicle surfaces. Ask about their installation warranty and any maintenance services they offer to keep your fleet graphics in top condition.
6. CUSTOMER REVIEWS AND REFERENCES
Take the time to research and read customer reviews or testimonials about the fleet graphics providers you are considering. Pay attention to feedback regarding the quality of their work, professionalism, adherence to deadlines, and customer service. Additionally, ask the provider for references from their previous clients. Contact these references to gain insights into their experience working with the provider and the results they achieved.
While cost should not be the sole determining factor, it's important to consider your budget and the value you will receive from the fleet graphics provider. Consider factors such as in-house design capabilities, quality of materials, installation experience, customer reviews, and overall value. Compare the pricing with the provider's reputation, quality of work, and level of customer service to make an informed decision on the best value for your investment.
Choosing the right fleet graphics provider is crucial to ensure that your business stands out on the road and effectively communicates your brand message. By carefully evaluating, you'll be able to select a reputable provider that will deliver exceptional fleet graphics designed to enhance your brand's visibility and make a lasting impression. Our team would be happy to serve you with your fleet graphics. Contact us here.