CAN VEHICLE WRAPS FOR BUSINESSES BE COVERED BY INSURANCE?
We've seen it all the time – a company gets a brand new vinyl wrap on their commercial vehicle and a few weeks later, the vehicle is in an accident, ultimately damaging the new wrap. These moments can be frustrating, and it begs the question – are commercial vehicle wraps covered by insurance?
Continue reading to learn if your commercial vehicle wrap can be covered by insurance if it is in an accident.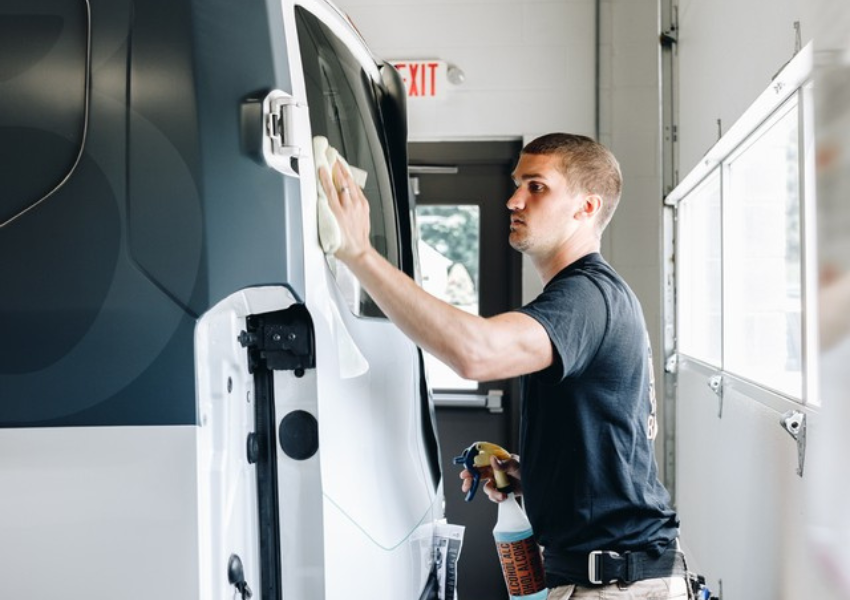 DOES INSURANCE COVER COMMERCIAL VEHICLE GRAPHICS?
When purchasing a vinyl wrap for a company vehicle, we recommend declaring it with your insurance company. Many companies opt out of insuring their vehicle graphics as it can possibly increase insurance rates, but a vinyl wrap covered by insurance has the potential to be replaced by the insurance company.
Insurance carriers address vinyl vehicle graphics differently, so talk with your insurance agent to understand what your plan covers. For example, some insurance companies may only cover replacing a wrap if a specific vinyl brand is used. Remember to inform your insurance company if vinyl graphics are installed and if a repair is needed, be sure to provide an invoice that shows the final cost of the vinyl repair.
FIXING VINYL GRAPHICS AFTER AN ACCIDENT
When a wrapped commercial vehicle is in an accident, repairs to the car itself should be done by an auto repair shop and vehicle graphics should only be fixed by vinyl wrap professionals. At Cassel, we do not offer body repair work and only repair vinyl graphics that have been damaged.
If you need to repair a wrap on a commercial vehicle, we highly recommend going to the vinyl graphics company that originally wrapped your vehicle. This will make it easier to match the design and color of the original wrap.
A great way to protect your vehicle wrap after an accident is by declaring it with your insurance company. Talk to your insurance agent to know your options.
If you would like to start a project with our team, connect with us here.