ARE FLEET GRAPHICS WEATHERPROOF?
Fleet graphics are an important way for businesses to advertise their brand while on the move. But one question that often arises is whether fleet graphics can withstand different weather conditions. Let's explore the topic of weatherproof fleet graphics and learn about why weather resistance is crucial, using the right materials, and how to ensure they last in various weather conditions.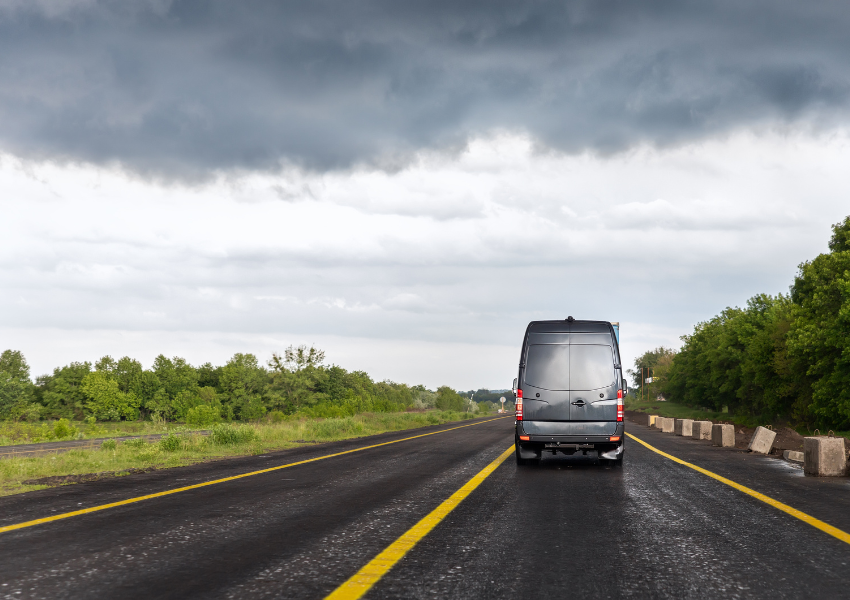 THE IMPORTANCE OF WEATHERPROOF FLEET GRAPHICS
When investing in fleet graphics, it's important to consider their durability in different weather conditions. Company vehicles are often exposed to sunlight, rain, wind, and other elements. Weatherproof fleet graphics ensure that the promotional messages and branding stay intact, providing consistent visibility and reinforcing the brand image over time.
CHOOSING THE RIGHT MATERIALS
To make fleet graphics weatherproof, high-quality materials are necessary. Here are some important components used:
Vinyl Films: These are a popular choice for fleet graphics because they are durable and flexible. High-quality vinyl films can withstand UV rays, temperature changes, and moisture. This ensures that the colors remain vibrant and the graphics sharp, even in challenging weather conditions. Cheaper vinyl can break down over time and be harder to remove later in the future.
Laminates: These are clear UV films that provide an extra layer of protection for fleet graphics. They can help shield printed vinyl graphics from minor abrasion and can slow fading and weathering caused by sun exposure and harsh weather conditions. Laminates help graphics last longer, preserving their visual appeal. 
Adhesives: Weather fleet graphics need strong and reliable adhesives to stay firmly attached to the vehicle surface. Adhesives formulated for outdoor use can withstand temperature extremes and maintain adhesion even in wet or humid conditions.
ENSURING LONG-LASTING PERFORMANCE
In addition to using weatherproof materials, proper installation, and maintenance are important for maximizing the lifespan of fleet graphics. Here are some tips to ensure weather-resistant fleet graphics:
Professional Installation: Partnering with an experienced fleet graphics company ensures proper installation techniques, including surface preparation, alignment, and secure adhesion. Professional installers understand the nuances of weatherproofing and take necessary precautions to optimize performance in diverse weather conditions.
Regular Cleaning: This is essential to maintain the appearance and weather resistance of fleet graphics. Remove dirt, debris, and contaminants promptly to prevent potential damage. Use mild soap, water, and a soft cloth to gently clean the graphics, avoiding harsh chemicals or abrasive materials that could compromise the material's integrity.
Are fleet graphics weatherproof? The answer lies in selecting quality weather-resistant materials, such as vinyl films and laminates with robust adhesives, and following proper installation and maintenance practices. Weatherproof fleet graphics withstand the challenges of varying climates, ensuring long-lasting performance and brand visibility regardless of rain, sun, wind, or snow.