ADAPTING YOUR FLEET BRANDING AMIDST 2021 VEHICLE SHORTAGE
Buying a new vehicle is challenging for consumers this year due to a global chip shortage and limited inventory. Due to the COVID-19 pandemic, the demand for personal electronics (where chips were used) increased from more people working remotely and schools going virtual. Since many suppliers began to shut down in March of 2020, they were unable to meet the chip demands of the consumer. As the factories have begun to restart, they are still playing a bit of catch up with production.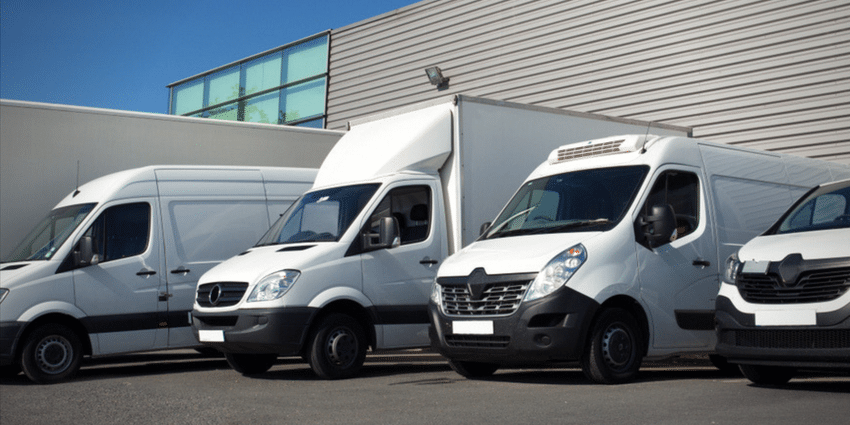 WHAT DOES THIS MEAN FOR YOUR FLEET?
If you're managing a fleet and looking to purchase more vehicles in this season, you understand the frustration created from vehicles being unavailable. Having seen that this setback being a hindrance of growth for your fleet, it may be difficult to forecast when you will be able to buy a new vehicle.
Our team understands this pain point and have seen firsthand the negative impact of high demand and decreased supply. We want to give you the best options to continue growing your fleet amidst the 2021 vehicle shortage.
1. ADAPT TO DIFFERENT VEHICLE TYPES
If your fleet consists of the same vehicle type (such as Ford Transits), you may be hesitant to purchase other vehicle types (such as Mercedes Sprinters or Dodge Ram Promasters). Why? Many desire a consistent look to represent their brand accordingly. This is a valid fear, but it's time to look at this as an opportunity to expand, adapt, and be flexible.
Your brand can still have just as much impact with different vehicle types. Most designs are flexible to each vehicle type, so you will be set to purchase any type of vehicle and still get noticed on the road.
Akita Pest Control is a great example of keeping their brand consistent even with a diverse fleet of vehicles. The variety can even make your fleet appear larger than it is!
2. ADAPT YOUR VEHICLE COLOR
We have seen that certain colors of specific vehicles have been out of stock. Vinyl wraps come to the rescue so you can change the color of your vehicle without waiting weeks to receive your vehicle after a fresh new paint job.
Recently, our team has been serving the fleet of Nevco Fuel Service. Many of their vans were purchased black, and they wanted to wrap them in white to fit in with the rest of their fleet. As much as it may have been stressful to not have the color they wanted in stock, they were able to utilize their resources to continue driving their brand without breaking the bank.
Don't let the vehicle shortage stop you from growing your fleet. Your brand has a message that needs to be shared with the world, and we want to help you get started.
Get connected today to start driving your brand!